We are an "all inclusive" chorus of men and women from their teens to their 90s, dedicated to singing a wide variety of music in the Barbershop style.
No front page content has been created yet.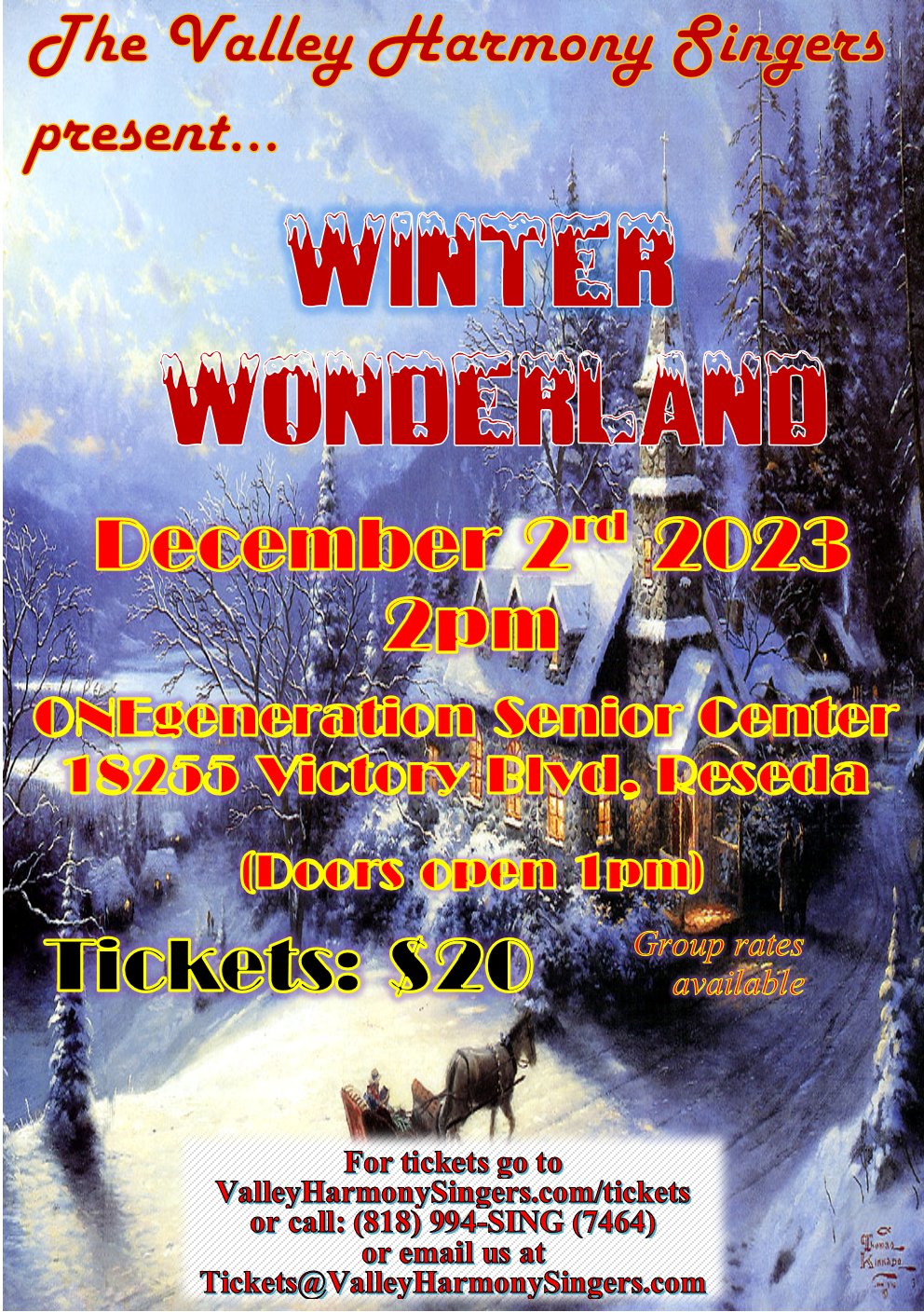 Rehearsals
Valley Harmony Singers rehearsals
Mondays - 7:30pm through 9:30pm
St Marks Episcopal Church
14646 Sherman Way, Van Nuys
NOTE THAT MASKS ARE STILL REQUIRED FOR ALL FIRST TIME GUESTS AT REHEARSALS
Note also that all attendees must be fully vaccinated for COVID-19
Featured Events
There are no featured events at this time! Feature some by checking the Featured Event box on the event edit screen.
Recent news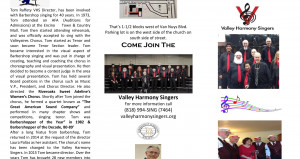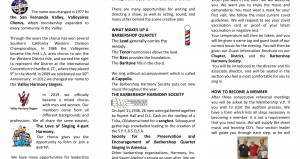 UPDATED VALLEY HARMONY SINGERS GUEST & MEMBERS INFORMATION BROCHURE. Our chapter has not updated their... more
November 25, 2021 - 12:18pm
On this day when we express our gratitude, we would like to thank our members, our families, our guests, our... more